Alex Jones




Posts

: 320


Age

: 23


Location

: Laura's under your bed, Caleb's in it, Roxxy's next to it, Chris is in your closet, and if you look outta the corner of your eye you'll see Makayla. Look up to the ceiling, and you'll see luke sitting on it. and if you turn around, Skyler will be the face in you window, and if you look to your door I'll be in there standing in the doorway.


Subject: Practicing ((Open to anyone)) June 20th 2010, 7:59 pm

---

Alex came with just his sword. Alex started fighting on a weapon he was waiting for someone to duel him. Alex just practiecd martial arts. First off Jit Kun Do what Bruce Lee did. Alex kicked the dummy and backfliped and punched the dummy in the face.

Then Alex kicked the tree which just fell down "TIMBER!" Alex yelled so the campers in the woods wouldnt get hurt. Next Alex would practice Parkour. Alex kicked up a tree and hung on a big branch then jumped off it and di a front flip.

Then he did Spear throwing. He grabbed a spear from the armory and threw it. It went like seriously far it went all the way to the big house.
Laura Arai
Admin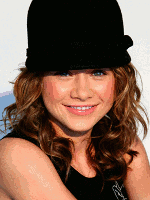 Posts

: 879


Age

: 23


Location

: Under your bed (:


Subject: Re: Practicing ((Open to anyone)) June 20th 2010, 8:19 pm

---

((Uhm there aren't any trees in the Arena. . . . it's a whole bunch of dummies))

_________________

Credit to Astra Gahne <3

Rainbow ninjas riding on purple unicorns with cyan pandas!!!