Alex Jones




Posts

: 320


Age

: 23


Location

: Laura's under your bed, Caleb's in it, Roxxy's next to it, Chris is in your closet, and if you look outta the corner of your eye you'll see Makayla. Look up to the ceiling, and you'll see luke sitting on it. and if you turn around, Skyler will be the face in you window, and if you look to your door I'll be in there standing in the doorway.


Subject: Bored, so so so very bored.((Elizabeth)) April 4th 2011, 11:01 am

---

Alex hadn't seen his favorite sibling for a bit, his other siblings had left. Alex had a gun, yes, he should not be trusted with one, but I mean, he found it in the woods, who wouldn't take it, it apparently also killed monsters as well as mortals, he shot it at targets in the cabin. "Bored. Bored! BORED!" He shot between each word. "IM SO VERY BORED!" He yelled shooting somemore.

He had gotten on the Xbox, on his laptop, he had even taken a drink out of the fridge, hoping to go back to Manhattan soon, because there he wouldn't be bored, he knew he was smartes of all Ares kids, they had even admitted Alex was the smartest and strongest. He was also bored, he shot more bullets. "DUDE ARE YOU CRAZY?" His brother Louis said, "YES YES YES! BORED BORED BORED!" Alexander Jones the son of Ares yelled and kepy on shooting.
Someone walked in, Alex kept shooting, it was Elizabeth, the son of Ares still shot.
Laura Arai
Admin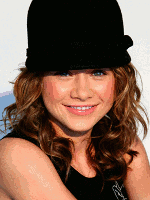 Posts

: 879


Age

: 23


Location

: Under your bed (:


Subject: Re: Bored, so so so very bored.((Elizabeth)) April 4th 2011, 6:22 pm

---

((Alex, could you please retype up this thread? One I don't ever remember your character picking up a gun from the armory and you can't puppet master Elizabeth. For now this thread is closed.))

_________________

Credit to Astra Gahne <3

Rainbow ninjas riding on purple unicorns with cyan pandas!!!